The customary coupon browser add-on typically notifies consumers about any and all available coupon codes for the site they are browsing. This places the burden of action on the consumer to browse through the available offers and choose the best coupon from those presented. In some cases, the shopper will be offered more than a dozen available coupons before being prompted to make their selection.
Finding the best coupon for user
Browser add-ons that help the consumer to make the decision are increasingly finding favor. Significantly, the kind of add-on that is rapidly becoming popular takes the work out of the comparison process for the shopper. In fact, the add-on itself decides which coupon provides the best discount and then automatically applies it, providing notable time saving benefits to the shopper and removing the need for guesswork.This is done in three simple steps:
Click a button
Add-on adds a button on the checkout page, next to the field where promo codes should be entered. The user just needs to click that button, and add-on will do the rest.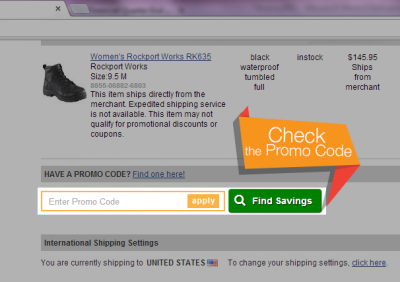 Wait till the add-on finds the best coupon
While the user is resting, add-on applies all the available coupons one by one, to determine which one gives the highest discount.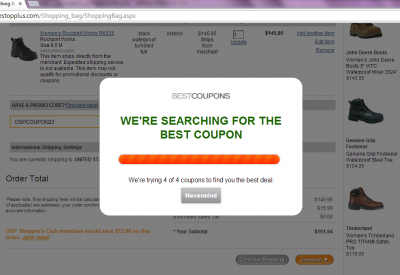 Click "Finish" and proceed with checkout
When best coupons found, add-on applies it, and tells user how much he/she will save with this coupon. The user just needs to click "finish", and may proceed with checkout.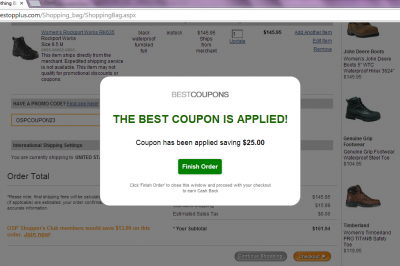 Key Benefits of Working with A4C
You own the source code of the add-on, so you fully control your business. You can maintain your add-on with your in-house development team, or you can use us as an extension to your development team.
Our solution is cross browser and works on all major browsers: IE, FF, Chrome, Safari, Opera. This helps you to maximize the audience coverage.
No royalties, or recurring license costs. You pay for development as you go.
Our vast experience in building cashback add-ons and knowledge of best practices in that field allows us to make valuable suggestions to your business.